The A+A Congress is the International Specialized Fair and Occupational Safety and Health Congress, the largest and most important in the Labor Protection sector. It is hold every two years and is the largest international trade forum of Labour Risk Prevention, Safety and Occupational Health.
For us, attend to this event is always a very enriching experience that allows us to consolidate our business relationships and learn first-hand where the health and occupational safety market lead us, which undoubtedly affects the quality of the service that we offer to our clients and in the incorporation to our catalog of the most prominent newness of the sector.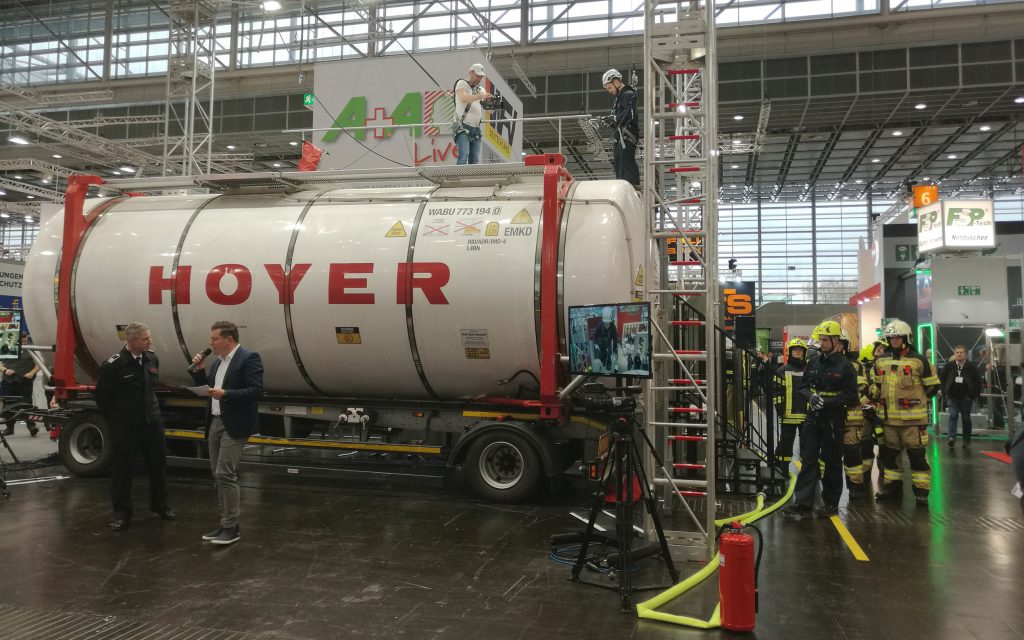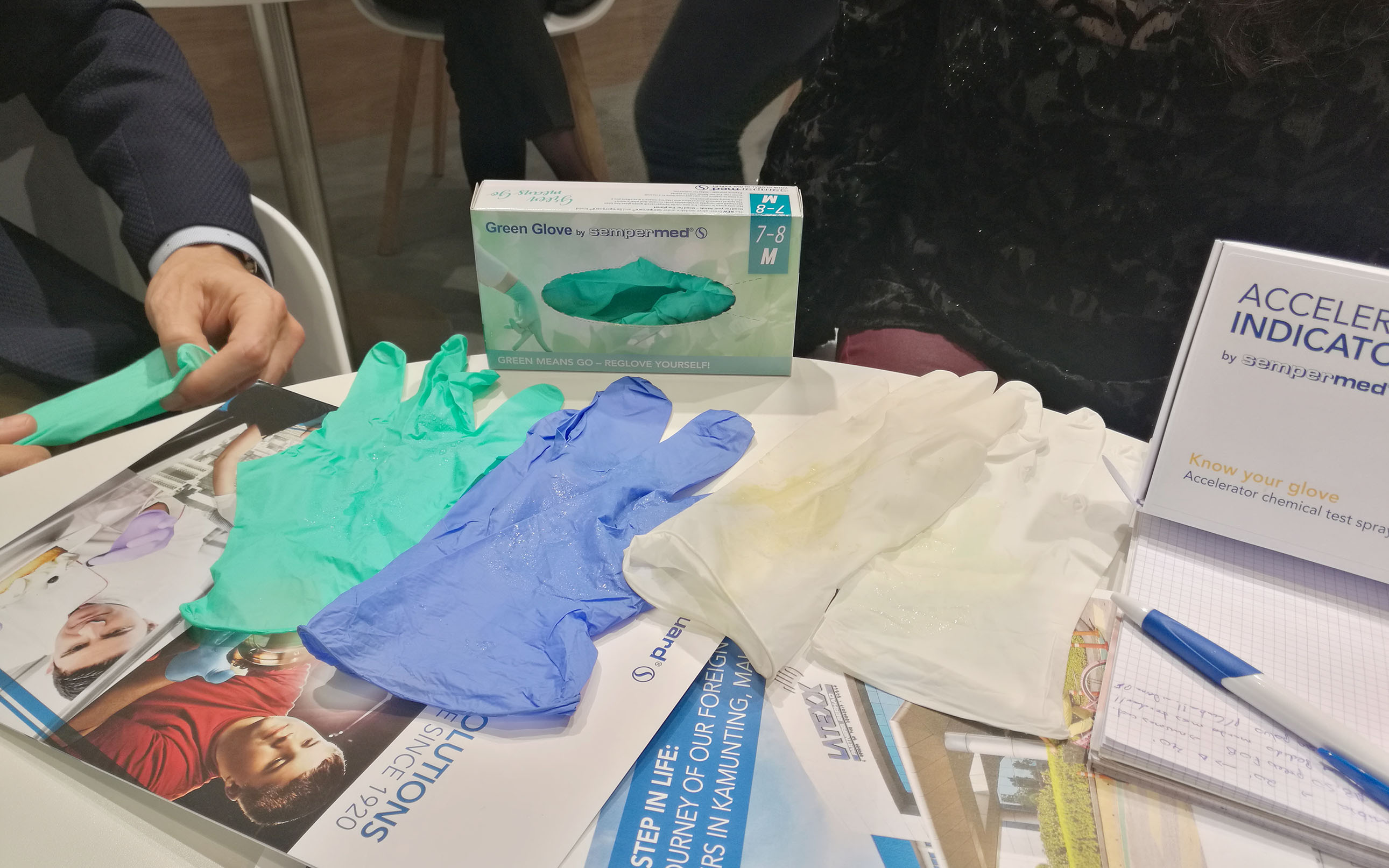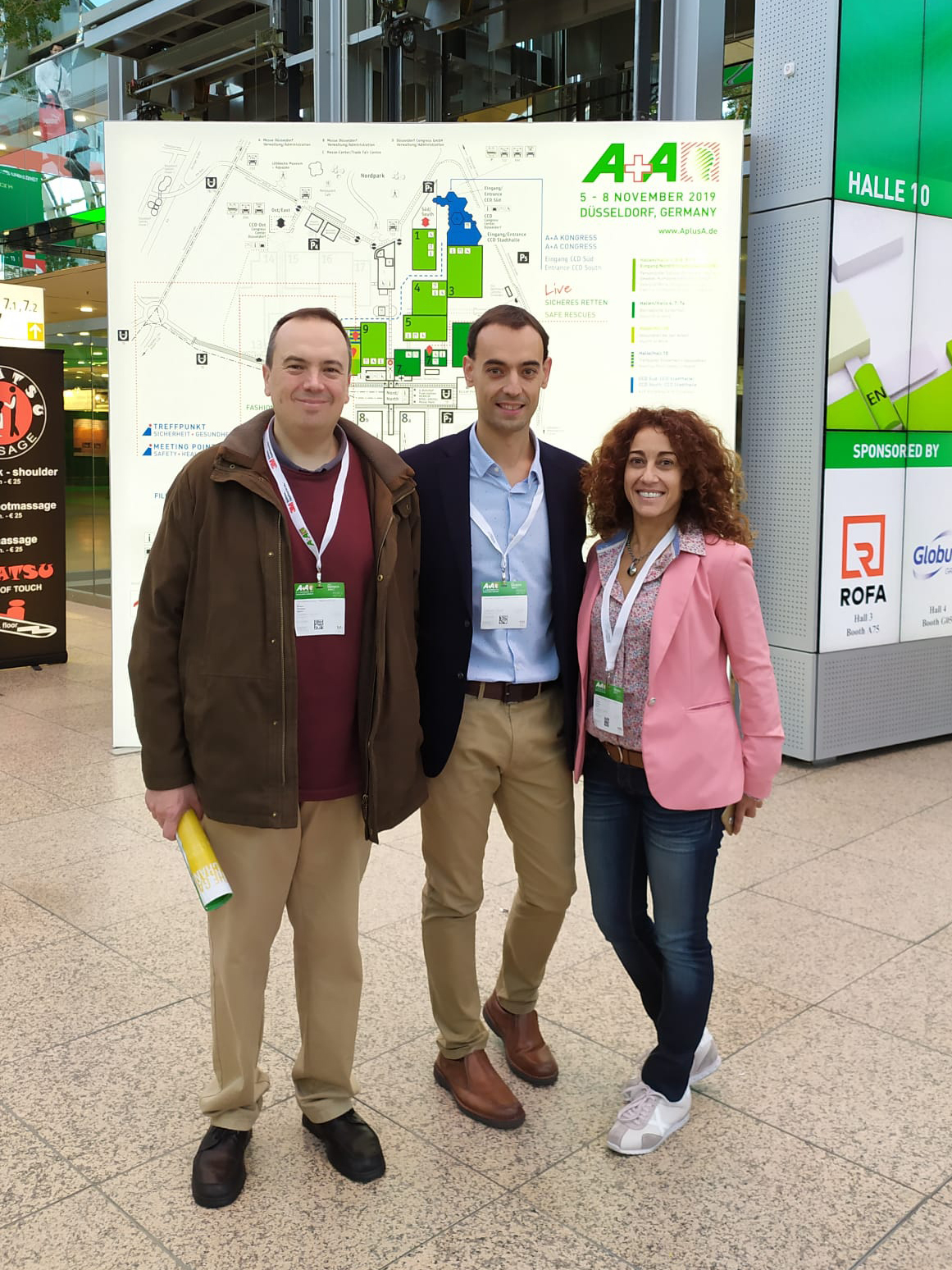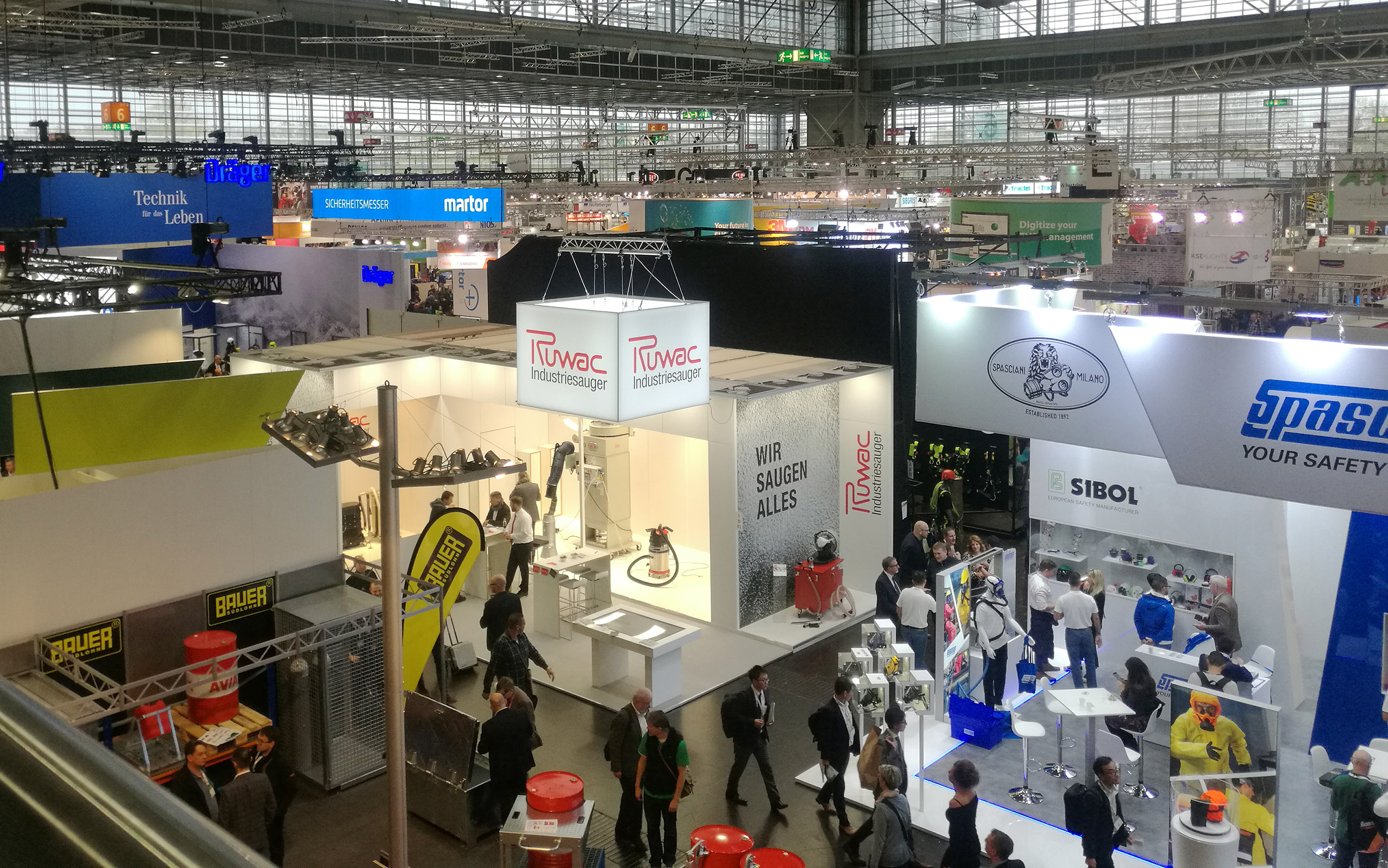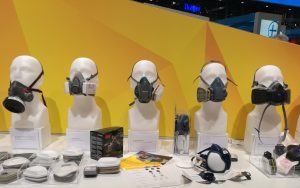 This year, the attention in the care of the planet and the implementation of technologies to find the right EPI for each need with personalized solutions has been clearly appreciated in all manufacturers. The awareness in the so-called "ecological footprint" manufacturing more and more biodegradable products and on the other hand taking advantage of technological evolution to be more efficient.
For example, we have been seeing and from now on we can announce that will be incorporated in our catalogue newness such as: the new lightweight and breathable high visibility helmets, the new green line of disposable nitrile gloves without dust, the new motorized breathing systems of only one piece; much more ergonomic and lightweight, the new footwear with the latest developments in technologies applied to the soles, and other products that we will announce shortly.
We recommend that you be attentive to our website, soon we will announce all the new references.