Last October was held in Nouakchott (Mauritania) the fourth edition of the Mauritanian Mining, Oil and Gas International Fair, "Mauritanides 2016". A meeting organized by the Ministry of Oil, Energy and Mines of Mauritania, which has become a reference for the multinational companies of the sector in West Africa.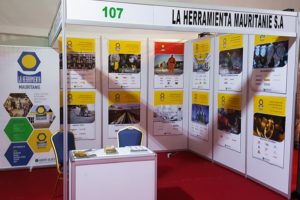 One more time, Silgest Group was present with the products and services of its companies: La Herramienta Industrial, specialized in machinery and industrial supply; Pertesa, specialized in the industrial supply of personal protective equipment (PPE); and La Herramienta Express, specialized in industrial hardware supplies with very short lead times..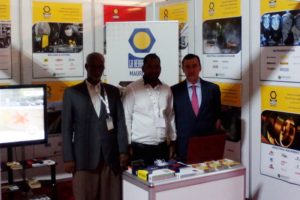 During the three days that the event lasted, we have had the opportunity to show our products and services which cover vast areas of the industrial sector, key players and partners in the mining and oil sector. A great moment of this fair has been the visit to our stand of the President of the Islamic Republic of Mauritania, Excellency Mohamed Ould Abdel Aziz, who was attended by our Commercial Director, Tomás Pérez.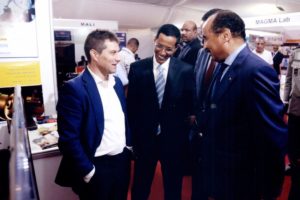 We have also had the opportunity to share experiences with international investors, oil and mining experts, and financial institutions managers from more than 30 countries, including major mining and oil companies in Mauritania.